Additional Anniversary Resources for an Unforgettable Celebration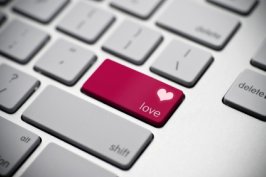 We hope that these additional anniversary resources will help you plan, celebrate and create unforgettable memories. We have worked hard to bring you only quality information and recommendations that we are sure will enhance any anniversary celebration. We would love to hear from you if you have suggestions that you feel would be helpful for visitors to this site.

Anniversary Resources
---
Leather Anniversary Gifts
Looking for high quality leather anniversary gifts? Leather Tree offers designer leather briefcases and a wide variety of anniversary gifts such as Leather Padfolios; corporate gifts such as leather binders and desk sets. Free shipping on all of our leather goods.

JustFlowers.com

JustFlowers.com is one of the largest online florists and delivers the same day to the USA and Canada. International flower delivery is also available.

123 Greetings.com
A huge selection of free anniversary e-greetings. No membership required.

Party Directory.com
Excellent resource for finding party entertainment and services anywhere in the USA.

Speech Guru.com
Having trouble with that anniversary speech? They have comprehensive information on all types of speeches. Custom speech writing service is available.

All About Cupcakes.com
How about baking some anniversary cupcakes? This website is dedicated to cupcakes. Step-by-step instructions on baking and decorating the perfect cupcake for every occasion. Also explores the world of cupcake-inspired products -crafts, pinatas, party games and more.

Party Recipes and Ideas.com
This site offers great party recipes and ideas for wonderful party food. Easy to prepare step-by-step recipes complete with shopping lists. This site also features menu planners, food & beverage planners, catering secrets and cooking tips which are free of charge.




Webmasters
: If you would like to place a link to Unforgettable Anniversary Ideas.com on your site or blog, please use the "Enjoy this page? Please pay it forward. Here's how..." link at the bottom of this page.
Return from Anniversary Resources to Unforgettable Anniversary Ideas