Unforgettably Romantic
Game Ideas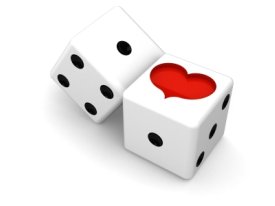 ---
These romantic game ideas will add some sexy adventure to your anniversary celebration this year. Here you will find some of our favorite games to be played at home or on your anniversary getaway! These games are a fun and inexpensive way to bring the two of you together and create unforgettable memories!
---


Romantic Dice Rolling Game
This is a very simple game… first make a list of 6 actions (kiss, massage, hug…). Each of you takes one die and you take turns rolling. After each roll match up the number to the action. Have fun!


Romantic Treasure Hunt
Prepare a romantic adventure for your spouse. Start by giving them a note that explains they are going on a romantic treasure hunt. In this note give them there first clue to where they need to look next. Leave as many notes/clues as you want leading to the romantic treasure (you decide what that is!)


Romantic Body Painting
All you need are some washable paints (kid's paint works great!) No artistic talent needed!

Romantic Scrabble
Play as you normally would accept you can only use romantic words or words that describe how you feel about your spouse.


Romantic Puzzle
Get yourself a cheap 100 piece puzzle and then put it together. After it's together flip it upside-down and write a romantic message on the back. Then take it apart and place it back in the box. Give this to your spouse and tell them that there is more to this puzzle than first meets the eye!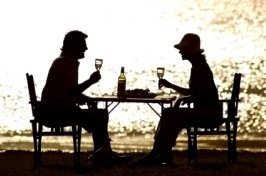 Rave About Your Romance!
Do you have a great romantic idea or secret you would love to share? Please do tell! Just enter the title for your idea below and the text entry box will open.
What Other Visitors Have Said
Click below to see contributions from other visitors to this page...

Play A Game of Twister Not rated yet
This is definitely a fun couples game that we have always enjoyed! It's fun, silly romantic and sexy!
Romantic Spinner Not rated yet
You will need a blindfold, various kinds of fruit and a home-made spinner. Divide the spinner into 8 sections and put the name of a body part in each one. …
Return to from Romatic Game Ideas to Romantic Anniversary Ideas

Return From Romantic Game Ideas to Unforgettable Anniversary Ideas