Wedding Anniversary Ideas
From Our Visitors!
Here you will find a great collection of wedding anniversary ideas that have been shared by our visitors who are kind enough to pass along their tips, advice and stories. We thank you all!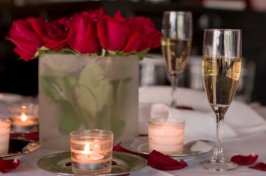 Romantic Idea
GPS Romance
Surprise your spouse by programming a trip (day or weekend) into your GPS. You choose the final destination and the stops along the way. Make dinner/hotel reservations as needed. Once the planning is complete program your GPS. Take it out of your car, wrap it up and present it to your spouse. Once they open it explain that you have planned a surprise trip and that they need to follow the directions on the GPS.
By: Sharon (Delaware, USA)
See all visitor submitted Romantic Ideas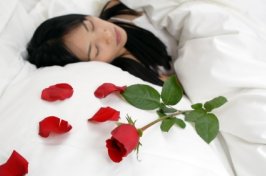 Romantic Surprise Idea
Hotel Room Surprise
Book a room at a local hotel for your anniversary and don't tell your spouse. Leave a note at home with the hotel name, room number and directions. If you have children you will also need to make child care arrangements beforehand. Check into the hotel as early as possible and fill the room with candles, flowers and soft music. You take it from here!
By: Emily (Canada)
See all visitor submitted Romantic Surprise Ideas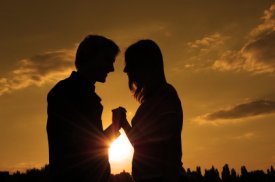 Free Anniversary Idea
Home Spa Special
Last year we did not have a lot of extra money to spend on our anniversary so I decided to do something special for my wife that was totally free! I cleaned our bathroom from top to bottom paying special attention to the tub. I then set out candles, flowers (from our garden), put on some romantic music and drew her a nice hot bubble bath. I even washed her hair for her. I set out her robe and towels so they would be right there when she got out of the tub. When she was done with her bath, I brushed her hair and gave her a massage.
By: Jim F. (PA )
See all visitor submitted Free Anniversary Ideas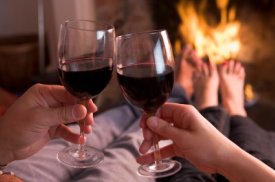 Inexpensive Wedding Anniversary Idea
Sweet Anniversary Gift
I gave my husband a jar filled with chocolate bars and M&M's for our 1st anniversary. I put in one large chocolate bar to represent the year, 12 smaller bars to represent the months and 365 M&M's to represent the days. You can place the candy in a special jar or a gift wrapped box. My husband loved it!
By: Jenny (Boulder Creek, Colorado)
See all visitor submitted Inexpensive Anniversary Ideas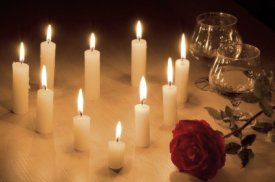 Inexpensive Romantic Idea
Romantic Photo Shoot
My husband and I asked one of our fiends who is an amateur photographer to take some romantic pictures of us. She took pictures of us in color and black & white (these ended up being our favorite). We went to the lake on a nice sunny day and found several different settings there to use as a backdrop. We now have a wonderful collection of photographs which are scattered throughout our house.
By: Tammy (Ohio )
See all visitor submitted Inexpensive Romantic Ideas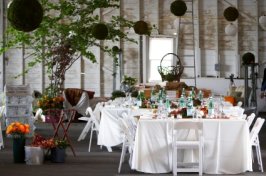 Wedding Anniversary Party Idea
Silver Framed Quotes
Comment: What a great website. My hubby & I have been married for 15 wonderful years, but I am researching for a party I am throwing for my sister and her husband of 25 years this June. I am planning a big party and have enjoyed looking at your site. I am planning to use some of the quotes by putting them in silver frames on the tables at the party. They are beautiful and bring a tear to my eye. My sister & her hubby have 3 beautiful kids too. A wonderful life. Thank you for the ideas. Being in love is a beautiful and increasingly more rare thing isn't it? Thanks again ~
By: Anne (PA)
See all visitor Submitted Anniversary Party Ideas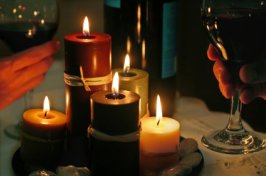 Romantic Evening Ideas
A Romantic Night at the Amusement Park
You and your partner can have a date that involves having a fun, adventurous time. You can create many romantic moments and memories by going to an amusement park. Whether the two of you are holding hands while walking through the park or playfully daring each other to go on a ride, it's all enough to make you both feel young and in love. Riding a Ferris wheel while sitting close to one another while admiring the view can be one of the most romantic experience of the night.
Mementos (such as stuffed animals) of a wonderful, starry night at the fair can be won for your partner and can continue to bring a smile to their face long after the amazing date is over.
By: Mickey Fan (USA)
See all visitor submitted Romantic Evening Ideas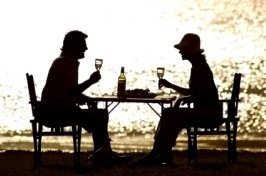 Rave About Your Romance!
Do you have a great romantic idea or secret you would love to share? Please do tell! Just enter the title for your idea below and the text entry box will open.
We hope these wedding anniversary ideas will help to make your anniversary unforgettable!

Return from Wedding Anniversary Ideas to Unforgettable Anniversary