Unforgettable Wedding Anniversary Quotes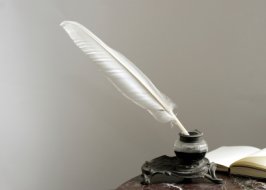 ---
Use these unforgettable wedding anniversary quotes to enhance your anniversary speech, toast, party or celebration! These are also perfect to use in a card, a note, a love letter, email or text message. You can use the entire quote or just the part that fits your needs - be creative!
---
"Happy marriages begin when we marry the one we love, and they blossom when we love the one we married."
-Sam Levenson


"One man by himself is nothing. Two people who belong together make a world."
-Hans Margolius


"Married couples who love each other say a thousand things without talking."
-Chinese Proverb


"Chains do not hold a marriage together. It is threads, hundreds of tiny threads which sew people together through the years."
-Simone Signoret


"Success in marriage does not come merely through finding the right mate, but through being the right mate."
-Barnett R. Brickner


"More marriages might survive if the partners realized that sometimes the better comes after the worse."
-Doug Larson


"A successful marriage requires falling in love many times, always with the same person."
-Mignon McLaughlin


"Don't marry the person you think you can live with; marry only the individual you think you can't live without."
-James C. Dobson


"We have the greatest pre-nuptial agreement in the world. It's called love."
-Gene Perret


"What counts in making a happy marriage is not so much how compatible you are, but how you deal with incompatibility."
-George Levinger


"A happy marriage is the union of two good forgivers."
-Ruth Bell Graham


"A perfect marriage is one in which "I'm sorry" is said just often enough."
-Mignon McLaughlin


"A happy marriage is a long conversation which always seems too short."
-Andre Maurois


Also see our collection of:

Romantic Anniversary Quotes

Funny Anniversary Quotes

Romantic Movie Quotes

25th Anniversary Quotes

50th Anniversary Quotes


Lighthearted Wedding Anniversary Quotes

"Here's to matrimony, the high sea for which no compass has yet been invented!"
-Heinrich Heine


"A wedding anniversary is the celebration of love, trust, partnership, tolerance and tenacity. The order varies for any given year."
-Paul Sweeney


"My wife says I never listen, or something like that…"
-Unknown


"Like good wine, marriage gets better with age – once you learn to keep a cork in it."
-Gene Perret


"Marriage is when a man and woman become as one; the trouble
starts when they try to decide which one."
-Anonymous


"The Japanese have a word for it. It's Judo – the art of conquering by yielding. The Western equivalent of Judo is, "Yes dear"."
-J.P. McEvoy


"Adam and Eve had an ideal marriage. He didn't have to hear about all the men she could have married... and she didn't have to hear about how well his Mother cooked."
-Anonymous


"Our marriage has always been a 50-50 proposition - with the possible exception of closet space."
-Gene Perret



We hope that you find these wedding anniversary quotes helpful in creating an unforgettable anniversary!





Return from Wedding Anniversary Quotes to Unforgettable Anniversary Ideas