Unforgettable Romantic
Movie Quotes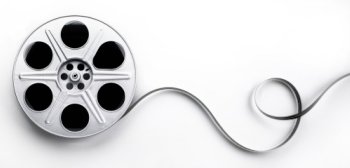 Below you will find our hand-picked collection of romantic movie quotes. These quotes have made these movies unforgettable and they will do the same for your anniversary!
These romantic movie quotes are great to include in a card, a note, a love letter, email or text message. You can use the entire quote or just the part that fits your needs - be creative!


The Notebook
"The best love is the kind that awakens the soul and makes us reach for more, that plants a fire in our hearts and brings peace to our minds and that's what you've given me." "I am nothing special; just a common man with common thoughts, and I've led a common life. There are no monuments dedicated to me, and my name will soon be forgotten. But in one respect I have succeeded as gloriously as anyone who's ever lived: I've loved another with all my heart and soul and to me, this has always been enough."


The Wedding Date

".....I think I'd miss you even if we'd never met."


When Harry Met Sally

"I love that you get cold when it is 71 degrees out. I love that it takes you an hour and a half to order a sandwich. I love that you get a little crinkle in your nose when you're looking at me like I'm nuts. I love that after I spend day with you, I can still smell your perfume on my clothes. And I love that you are the last person I want to talk to before I go to sleep at night. And it's not because I'm lonely, and it's not because it's New Year's Eve. I came here tonight because when you realize you want to spend the rest of your life with somebody, you want the rest of your life to start as soon as possible."


Sleepless In Seattle

"Well, it was a million tiny little things that, when you add them all up, they meant that we were supposed to be together.....and I knew it. I knew it the very first time I touched her. It was like coming home.....only to no home I'd ever known. I was just taking her hand to help her out of a car and I knew. It was like.....magic."




West Side Story

"Make of our hands one hand. Make of our hearts one heart. Make of our vows one last vow. Only death will part us now."


Gone With The Wind

"You should be kissed, and often, and by someone who knows how."


The Bridges of Madison County

"It seems right now that all I've ever done in my life is making my way here to you."

"This kind of certainty comes but once in a lifetime."


*More Romantic Movie Quotes*


Don Juan DeMarco

"There are only four questions of value in life. What is sacred? Of what is the spirit made of? What is worth living for? What is worth dying for? The answer to each is the same. Only love." "Have you never met a woman who inspires you to love? Until your every sense is filled with her? You inhale her. You taste her. You see your unborn children in her eyes and know that your heart has at last found a home. Your life begins with her, and without her it must surely end."


Shakespeare In Love

"I will have poetry in my life. And adventure. And love. Love above all. No...not the artful postures of love, not playful and poetical games of love for the amusement of an evening. but love that...overthrows life. Unbiddable, ungovernable, like a riot in the heart, and nothing to be done, come ruin or rapture." "Love denied blights the soul we owe to God."

"If I could measure the beauty of her eyes, I was born to look into them and know myself."


Shall We Dance

"We need a witness to our lives. There's a billion people on the planet..... I mean, what does any one life mean? But in a marriage, you're promising to care about everything. The good things, the bad things, the terrible things, the mundane things..... all of it, all the time, every day. You're saying 'Your life will not go unnoticed because I will notice it. Your life will not go unwitnessed because I will be your witness'."


A Knight's Tale

"If I could ask God one thing, it would be to stop the moon. Stop the moon and make this night and your beauty last forever."


Good Will Hunting

"It doesn't matter if the guy is perfect or the girl is perfect, as long as they are perfect for each other."


Crouching Tiger, Hidden Dragon

"A faithful heart makes wishes come true."

"I would rather be a ghost drifting by your side as a condemned soul than enter heaven without you. Because of your love, I will never be a lonely spirit."

"I want to tell you with my last breath that I have always loved you."

We hope that these Romantic Movie quotes are helpful in creating an unforgettable anniversary!

We are always adding more romantic movie quotes as we find them!


What's Your Favorite Romantic
Movie Quote or Scene?
Do you have a favorite romantic movie line or a favorite romantic movie scene? If so what is it? Come on...we know you have one!
What Other Visitors Have Said
Click below to see contributions from other visitors to this page...

Return from Romantic Movie Quotes to Wedding Anniversary Quotes

Return from Romantic Movie Quotes to Unforgettable Anniversary Ideas