A Romantic Dinner at Home With My Wife
by Sanin
(Sarajevo,Bosnia and Herzegovina)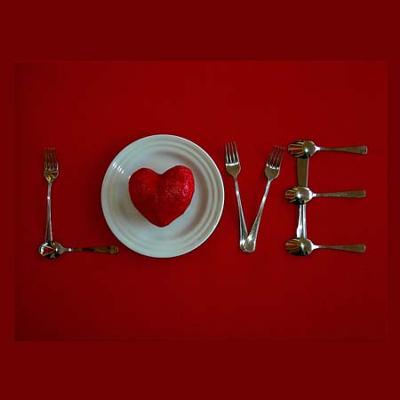 Two weeks ago I treated my wife to a great romantic dinner that I planed and surprised her with when she came home from work.

This is what I did...
First I did not tell my wife that I had the day off from work. While she was working I redecorated the entire dining room with little things. I put some crazy red strips on the walls, moved our big dining table in to the guest room and replaced it with a smaller lower one. I then put some siting pillows around the table. I found a few red scarfs that I wrapped around two large table lamps so the whole room was illuminated with red glow. After that I prepared her favorite dish, chicken with spinach and asparagus. I decorated the table with a silk tablecloth and rose petals. I put out some plates and our silver cutlery set. I light up two tall candles and then I wait for my wife to come back from work, and when she did we had a great romantic dinner!