Unforgettable First
Anniversary Ideas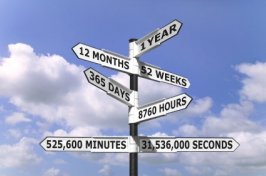 Below you will find our first anniversary ideas for gifts and celebration. Some are based on symbols and themes and others are general ideas that are perfect for any anniversary celebration.


Keep in mind that having an unforgettable first anniversary does not always include exchanging expensive gifts, going on vacation or spending lots of money. You can take an idea or two and spin them into memories that will last a lift time!

Also remember preparation and presentation is everything. Give from the heart and it will always be a special and memorable day!



For our complete list see
1st Anniversary Gift Ideas


"Happy marriages begin when we marry the one we love, and they blossom when we love the one we married."
-Sam Levenson





Unforgettable First Anniversary Ideas for Celebration:


Read a Poem
Plan on showing your love with one of these Unforgettable Anniversary Poems or write your own.

1st Date
Relive your first date or the first time you met. Include as many details as you can remember!

Romantic Game
Add some sexy adventure and play a romantic game together.

Plan a Stay-cation With a Theme
A stay-cation means you stay home with a vacation state of mind. You can turn off the phones, leave the mail, and turn your home into a retreat for the day or weekend. Be sure to get everything you need beforehand (food, beverages, movies, suntan lotion) so you will not have to leave the house unless you want to. You can also have fun with a theme (tropical, winter villa etc.). With proper preparation you can have an unforgettable time without spending much money.

The Classic Love Letter
Write your spouse a love letter and include one of these Unforgettable Anniversary Quotes



See Our Complete Collection of:
Romantic Anniversary Ideas
Subscribe to our Free
Romantic Inspirations E-Zine
Keep the romance alive the other 364 days!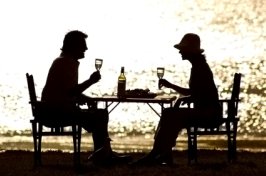 Return from First Anniversary Ideas to Wedding Anniversary Ideas

Return from First Anniversary Ideas to Unforgettable Anniversary Ideas