Unforgettable Free
Anniversary Ideas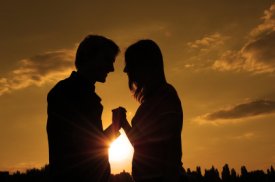 Below is our collection of free anniversary ideas to help make your day unforgettable. They are free and simple ways to enhance your day and remind your spouse how much you love them.

---
Having an unforgettable anniversary does not always include exchanging expensive gifts, going on vacation or spending lots of money. You can take a romantic idea or two and spin them into memories that will last a life time! Remember, preparation and presentation is everything. Give from the heart and it will always be a special and memorable anniversary.

---

Attend an Event
Attend a food tasting event (wine, cheese, chocolate or an ethnic-food market). This is a great way to get our on the town and not spend any money unless you want to.

Go to a Museum
Plan a trip to your local museum or art exhibit where you can walk holding hands, talk about which pieces you like the best and why. See if you can find one that makes you think of the two of you. On your way out maybe get a small memento of your time there together.

Sunset Romance
Watch the sun go down together from the highest, most romantic place you can find. Bring a bottle of your favorite beverage and maybe something to snack on.

I love you in 100 Language
Learn to say I love you in French or any of these 100 languages.

Scrapbook Memories
Make a scrapbook with photos, notes and mementos from your life together so far.

Love Letter
Write a love letter to your spouse. Let them know how much you care for them and why!

Message of Love
Send your spouse a custom crafted text message or email with things that make you think of them and why.

10 Things I Love About You
Get some fancy paper or a card and write at least 10 things you love about your spouse and why. If you have been married over 10 years write one for every year of marriage.

Read a Poem
Read your spouse a poem you wrote or use one of these famous love poems.

Romantic Massage
Give your spouse a nice long massage. Set the stage with some romantic music, soft lighting and candles.

Love Coupons
Make "love coupons" to give to your spouse to be used at any time for anything you want to give them.


We hope that you find these ideas helpful in creating the perfect day!
Also see our collection of:

Romantic Surprise Ideas

Inexpensive Anniversary Ideas

Inexpensive Romantic Ideas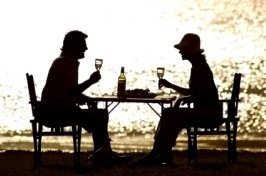 Rave About Your Romance!
Do you have a great romantic idea or secret you would love to share? Please do tell! Just enter the title for your idea below and the text entry box will open.
What Other Visitors Have Said
Click below to see contributions from other visitors to this page...

Return from Free Anniversary Ideas to Romantic Anniversary Ideas

Return from Free Anniversary Ideas to Unforgettable Anniversary Ideas