Inexpensive
Romantic Ideas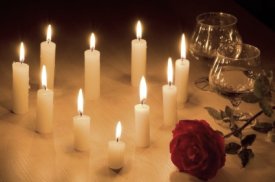 Below is our collection of Inexpensive romantic ideas to help make your day unforgettable. They are low coast and simple ways to enhance your day and remind your spouse how much you love them.

---
Having an unforgettable anniversary does not always include exchanging expensive gifts, going on vacation or spending lots of money. You can take a romantic idea or two and spin them into memories that will last a life time! Remember, preparation and presentation is everything. Give from the heart and it will always be a special and memorable anniversary.

---

Take a Hike
Go for a hike or walk in the woods and plan a gourmet picnic in the place of your choice (the park, roof top or wherever). Your menu should include items that you would not normally get. To make this even more special the two of you can get dressed like your going to a four star restaurant.

Romantic Shopping
Go to your local mall or department store together to go shopping with a slight twist…you each have a set spending and time limit to purchase the most romantic gift you can for your spouse.

Consecutive Cards
Send a series of romantic anniversary cards and/or love notes leading up to your anniversary. Send one a day for each year of marriage.

Take Out an Ad
Take out a display ad in your local paper with a picture of the two of you. Declare your love to the world and let them know it is your anniversary.

Dinner & Pictures
Put together a collection of pictures from your time together. Have a romantic dinner at home or out on the town and talk about each picture and the memories associated with it.

Their Favorite Things
Create a little box full of your spouse's favorite things.

Remember Us
Give your spouse a token that they can wear every day to remind them of the love you share.
Also see our collection of:

Inexpensive Anniversary Ideas

Free Anniversary Ideas

Anniversary Surprise Ideas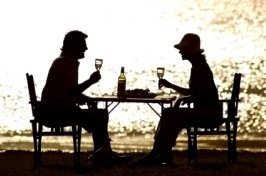 Rave About Your Romance!
Do you have a great romantic idea or secret you would love to share? Please do tell! Just enter the title for your idea below and the text entry box will open.
What Other Visitors Have Said
Click below to see contributions from other visitors to this page...




Return from Inexpensive Romantic Ideas to Romantic Ideas

Return from Inexpensive Romantic Ideas to Unforgettable Anniversary